This DNA Cousin Test is an ideal way to determine the likelihood that individuals are biologically related as first cousins. The test can be performed on individuals of any age, from infants to adults, and provides a comprehensive genetic report with every test.
Results delivered in 1 to 2 business days
Each DNA test is conducted twice for 100% accuracy
AABB, ISO/IEC 17025 & CAP-CLIA accredited laboratory
Results in 1-2 Business Days
This DNA Cousin Test is an ideal way to determine the likelihood that individuals are first cousins, when the parent(s) in question are not available for testing. The mouth swab can be collected quickly and discreetly in the privacy of your own home and sent to our laboratory for analysis.
During a DNA cousin test, a buccal (mouth) swab is taken from each alleged cousin to collect cells containing genetic information in the form of DNA (deoxyribonucleic acid). Each person's DNA represents a unique "genetic blueprint," similar to a fingerprint. In the laboratory, the DNA is extracted from the cells, and specific DNA regions are amplified using a process called PCR (polymerase chain reaction). This amplification process focuses on short tandem repeats (STRs), which are regions of DNA where a short sequence is repeated multiple times. STRs are highly variable throughout the genome, making them a reliable way to confirm or refute biological relationships. By comparing the STR profiles of each alleged cousin, the DNA cousin test can determine the probability of a biological relationship between them.
For over 24 years, Genetrack has been the trusted name in North America for premium DNA testing services. Here's what makes us different:
Quality & Excellence

Whether you need a private test for peace of mind only or court-admissible results for legal proceedings, we use the exact same rigorous testing methods to ensure consistency and reliability in every report.

Accredited Laboratory

Our excellence in quality control has earned us a wide range of accreditations, including AABB, CAP, CLIA, SCC, and ISO17025, making us one of the few laboratories to receive all major internationally recognized and prestigious DNA laboratory accreditations.

Superior Processing Methods

Our state-of-the-art laboratory is equipped with the latest technology to provide the highest quality DNA testing services. All of our DNA tests employ fully automated sequencing and genotyping, and are performed twice to ensure absolute accuracy.

Confidentiality

As an established leader in the molecular genetics industry, Genetrack is one of the oldest and largest DNA laboratories in North America. Our commitment is to you – providing personalized support, protecting your privacy and confidentiality, your data, and supplying accurate reports you can rely on.
How Home DNA Testing Works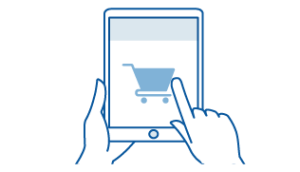 Order Test Kit
From paternity tests to grandparent tests, we offer a wide range of DNA tests to fit your needs.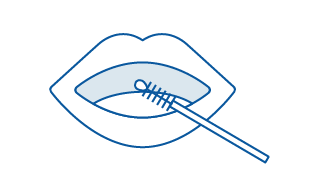 Collect & Ship
Easily swab the participants with our painless mouth swabs, then send the samples to our laboratory for analysis.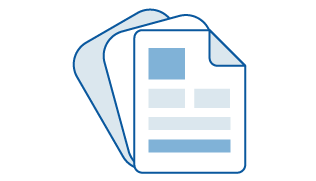 Receive Results
Access your confidential results online within 1-2 business days. Our team of experts is available for any questions.
Secure & Confidential Online Results
Monitor the progress of your tests in real-time and securely access your confidential results anytime, anywhere, on any device.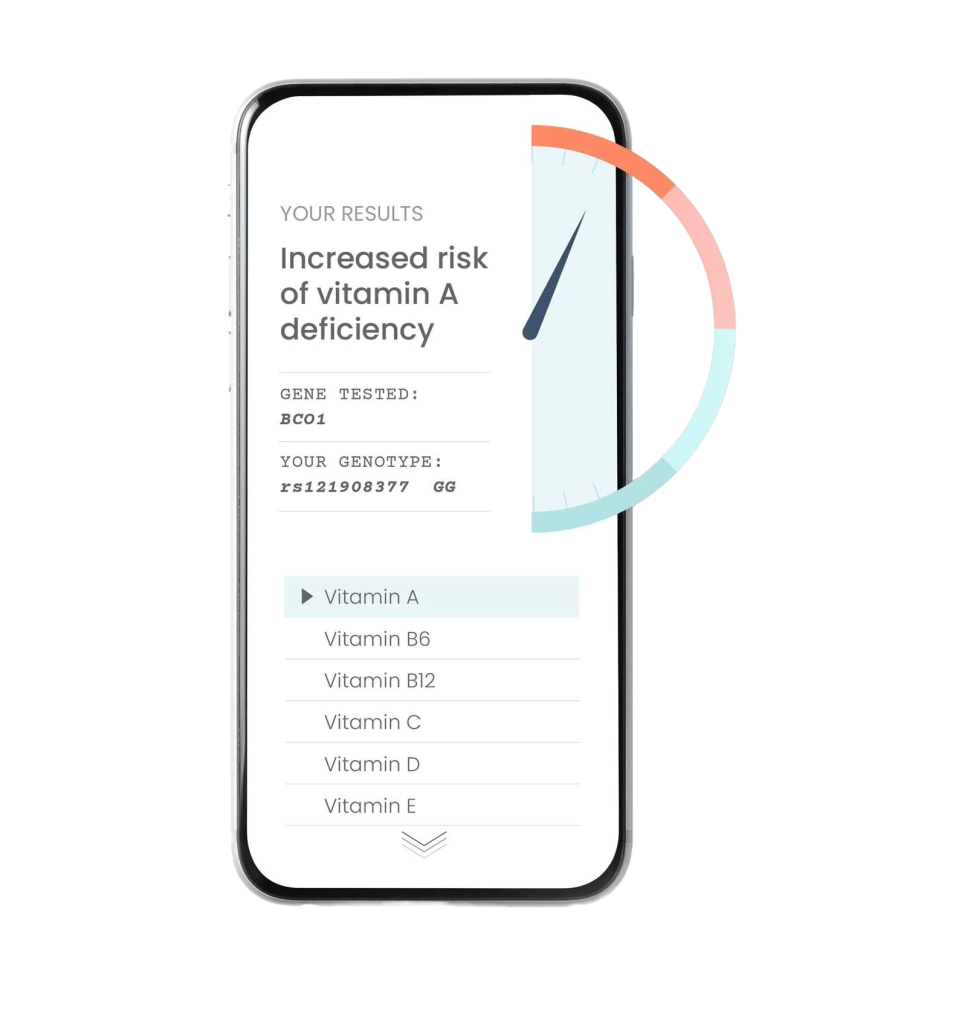 Need DNA evidence for court proceedings?
Our legal DNA tests provide court-admissible results that can help you make your case. Find out more about how we can assist you.
Frequently Asked Questions
How does the DNA Cousin Test work?
Once you place your order for DNA Cousin Test, we'll promptly send you a DNA test kit. The kit comes complete with easy-to-follow instructions to guide you through collecting a mouth swab sample from each person participating in the test. Simply rub the swabs gently inside the mouth for 15 seconds, then send the collected samples to our laboratory for analysis.
We'll start testing your DNA samples immediately after they arrive at the laboratory, and your DNA Cousin Test results will be ready within just 1 to 2 business days. We'll notify you when your samples arrive at the lab, and again after your test is completed. You can download or view your results directly from your secure online account, available online 24/7.
Why is it important to choose an accredited laboratory?
Selecting an accredited DNA testing laboratory is essential for several reasons. Firstly, accreditation serves as a mark of legitimacy and trustworthiness. It assures you that the laboratory meets stringent standards and follows established protocols to ensure accurate and reliable testing.
Accreditation also guarantees the highest quality of testing. Accredited laboratories undergo comprehensive evaluations by reputable organizations to assess their proficiency and competence. By choosing an accredited laboratory, you can have confidence in the precision and integrity of your test results.
At Genetrack, we take pride in being one of the few DNA laboratories worldwide to have received all major internationally recognized and prestigious DNA laboratory accreditations. These include the Standards Council of Canada (SCC), American Association of Blood Banks (AABB), College of American Pathologists (CAP), Clinical Laboratory Improvement Amendments (CLIA), and ISO/IEC 17025, a testament to our commitment to upholding the highest standards in DNA testing.
How long does the testing take?
Once we receive your samples, testing begins immediately, and results are usually ready within 1 to 2 business days. You can access your results securely online through your secure online account.
How will I receive my DNA Cousin Test results?
You can view your DNA Cousin Test results discreetly from your secure online account once the test is completed. You also have the option to download and print unlimited copies of your final test report.
Why would I need a DNA Cousin Test?
This test is used to determine if two individuals are first cousins when the alleged parents or grandparents are not available for testing. This could be for personal reasons, such as establishing family relationships, or for legal reasons, such as inheritance disputes or immigration cases.
Is the home DNA test as accurate as the legal DNA test?
Yes, the home DNA test is just as accurate as the legal DNA test. Both tests are performed in our accredited laboratory and use the same advanced technology and rigorous testing procedures to analyze the DNA samples. The results from both tests are equally accurate and reliable.
The main difference between the two tests is not the accuracy of the results, but the method of sample collection and the documentation process. For a home DNA test, you collect the samples yourself at home, while for a legal DNA test, the sample collection must be witnessed by a neutral third party, such as a medical professional or a legal representative, to maintain a chain of custody. This chain of custody process is what makes the results of a legal DNA test admissible in court.
So, if you need the test results for legal purposes, such as child custody cases, child support disputes, inheritance claims, or immigration applications, you would need to opt for the legal DNA test. If you're simply seeking to confirm a biological relationship for personal knowledge, the home DNA test would be sufficient.
Can the kit be shipped to more than one address if the parties live in different cities?
Absolutely! If the participants live in different cities or even different countries, we offer the flexibility to ship the DNA test kit to multiple addresses. To request a split kit, simply provide the names and addresses where each kit should be mailed in the comments section of the order form and include a note saying "please split this kit". Please note that an additional fee of $10 will apply per additional address.
Each component in the kit is labelled with barcodes that are specific to your test order. This means that even if you choose to split the kit and send the respective components to each party for sample collection, the samples will still be tested together once they arrive at the laboratory. This ensures that all samples are correctly matched to your test order, providing accurate and reliable results.
Do I need to go to a lab for DNA Cousin Testing?
No, our at-home DNA cousin test kit allows you to collect DNA samples from the comfort of your own home. The kit includes all the necessary materials and instructions for sample collection. Once you've collected the samples, you simply send them back to our lab for testing.
Can a baby take the DNA Cousin Test?
Yes, there is no age limit for DNA testing so the test can be performed on infants as well as adults. The DNA sample is collected using a simple and painless cheek swab.
Does the DNA Cousin Test kit expire?
The DNA Cousin Test kit has no expiration date, so you can use it at any time that's convenient for you. After you've collected the samples, the DNA remains viable for at least 3 months. This means you have plenty of time to send the samples back to our lab for testing.